MINISTRY SUPPORT DEVELOPMENT IN COLLECTIVIST COMMUNITIES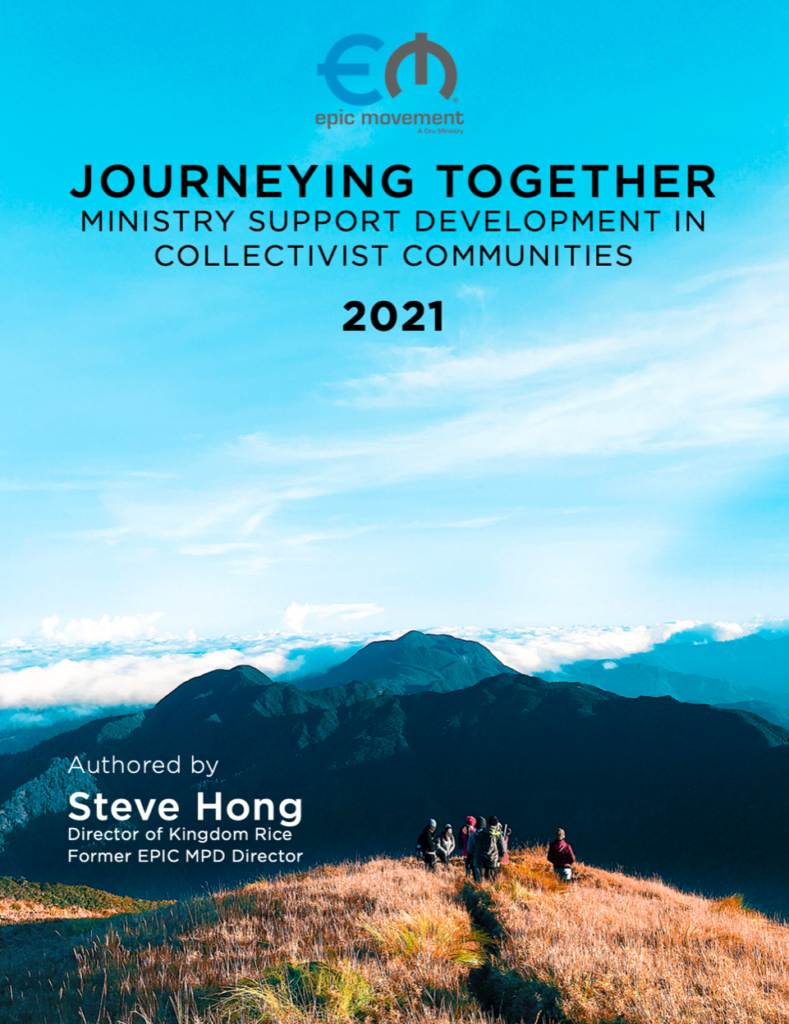 Through Epic Movement/Cru, I'm proud to release a book on ministry support development (MPD) for missionaries. Intended for missionary staff from minority cultures, I wrote it with all missionaries in mind because collectivist communities are becoming more ubiquitous. Perhaps the most respected MPD training organization is Support Raising Solutions. Their director of resource development said this about need for this book:
"More and more organizations are moving towards increasingly diverse and global incoming staff. However, this increased diversity comes with significant obstacles that challenge support raising, obstacles like unchurched backgrounds, broken homes, communities of lower income and global poverty. The increase of missionaries coming from these diverse communities is an exciting testimony to the movement of the Spirit of God. Our organization is looking around and seeing the void of widely available support raising tools that adequately and holistically provide solutions. When I discovered the fundraising tool Steve wrote, it was the most comprehensive training piece I've ever read to address this need."

– Callie Buchholtz, Director of Resource Development, Support Raising Solutions
This is a groundbreaking book for several reasons:
It's the first MPD book that centers holistic, collective categories as its framework. Perhaps the largest of these categories is an honor-shame paradigm of reading and applying Scripture. One of the best new books that fuses top scholarship and praxis on honor-shame is one Steve contributed a chapter to: "HONOR-SHAME and the Gospel."
It's the first MPD book that draws strong parallels between MPD and evangelism from an honor-shame perspective
It's the first MPD book to honestly deal with obstacles faced by ethnic minorities, just as this was the first video ever recorded (2011) to address obstacles, especially obstacles from an Asian-American perspective. Click here for the video.
The book draws from faithful voices across different missionary organizations including IV, Cru, AACF, SRS, and OMF.
As a former pastor who has guest lectured to therapists in training for well over ten years from a collectivist perpective, Steve includes a whole section on soul care and the MPD journey. Why? In the words of author Steve Shadrach in "The God Ask." "Christian workers…limp along for decades stressed and underfunded due to matters of the heart and mind, much more than poor technique."
The book is not available for download while we work on releasing this book formally.
How you can contribute:
Supporters from Cru and Kingdom Rice jointly footed the research and writing cost for this volume. We are providing it to missionaries here as a free resource. However, I invite you to invest a special gift to continue this work. This book is the fourth edition – the last edition paved the way for other minority cultures in MPD within Cru and other organizations. Consider a tax-deductible investment into this work by clicking here.
I invite you to contact me with any feedback here. You may forward this to your organization, but I'd appreciate it if you let me know.
May God richly bless this volume.
Following are screenshots of one article from the book as a sample: