Juneteenth and New Relationships, Part 1 of 2
Through the years, my buddy Kirk and I have introduced Asian-Americans and African-Americans to each other's respective neighborhoods. So when AAPI hate crimes really began to escalate (over 10,000 reported hate crimes per this most reputable of websites during the pandemic up through 2021, with many more unreported), Kirk Davis (an African American leader and minister) just could not be silent anymore. He spoke out against the crimes, and reached out to the AAPI church community to show his solidarity. Seeing the potential for new relationships, I introduced him to the Senior Pastor of the historic First Chinese Baptist Church in SF's Chinatown which gave Kirk the opportuntity to record this powerful 7 minute video for them. The church was moved; on its behalf, FCBC's Senior Pastor, Rev. Sebastian Ong responded with a video for Kirk's predominantly African-American community. This was just the beginning, and captured in these two powerful videos. Together, they illustrate what I hope Juneteenth will help accomplish, new relationships across groups typically distant from each other.
These video messages did not arrive in a vacuum. They are the fruit of years of relationship and coalition building and part of a larger process that's ongoing. For the rest of this post, I will highlight pertinent parts of this journey, how it ties with Juneteenth, and some of strategies, values, and processes Kingdom Rice has been taking to bring about heaven on earth through work done among Black and Asian church communities.
Juneteenth: Greater proximity, greater empathy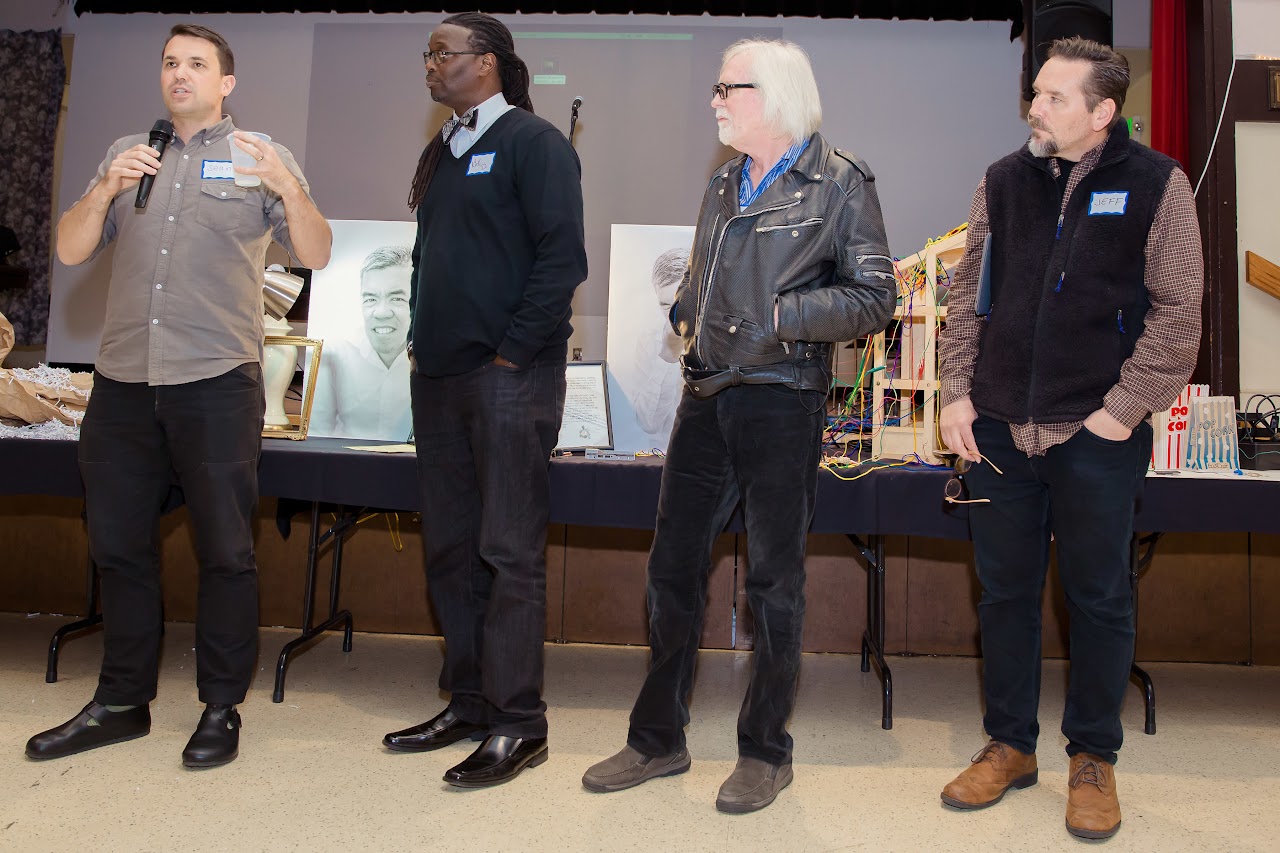 Ten years ago, I was invited into a group of five other ministers and Kirk Davis was among these. Little did I know then that Kirk and I would be sojourning in ways that would profoundly shape how I see and relate to Juneteenth, especially considering that our stories and cultures are quite different. For starters, Juneteenth humbly reminds me that the traumatic immigration stories of my grandfather's era are vastly different from the slavery narrative that Kirk's forebears went through. Although I've had other African-American friends before meeting Kirk, I never named the fact that the slavery narratives are in a whole different category than "immigration." My relationship to Kirk brought proximity to the African-American community, not just through our spiritual community for the last two years, but through events of celebration and mourning in the African-American community through the years. Today, though I may never feel the slavery narrative with the same intensity as my African-American friends, I feel a greater emotional tie to Juneteenth than I ever have before.
Healing:
My relationship with Kirk has brought healing in parts I never knew needed healing…perhaps most profoundly healing in deep parts of my psyche and the Asian model-minority myth that I bought into in my younger years. Quite literally in my college senior year, I was the poster model minority student because I secured a high-tech job at a well-known company complete with an on-site suite of recreation classes, a pool, and all the perks. My impending hi-tech job was the sole picture hanging in front of the restroom for all to see. Looking back, I feel ashamed of what that picture represented, the subscribing into the Model Minority Myth, the unawareness of its black suppression effects. My proximity to Kirk has served to expose just how much I bought into that old paradigm that separated people from one another. The more time I spend with Kirk, the more I see how much I have bought into this false narrative. I felt repentant. This has brought about tremendous healing.
Replacing old narratives with better, more loving ones:
Though we both could talk (and at times, sing) classic RB music for hours on end, Kirk and I are very different in a myriad of ways. At times, I've been utterly frustrated by him and his "ways" that completely leaves me puzzled and angry at times. But sharing life has been worth it. Kirk has this mantra he often shares with the community; life can be a "beautiful mess." Messy indeed, but the beauty is unparalleled, leading me to some of the most joyous tears I've ever cried. For example and without getting into details, at one such party my family attended, I was asked by an African-American mom to be her son's godfather. Moments like these widens my heart, healing it from years of emotional suppression, inviting it to greater surrender, and changing the old narratives I once subscribed to that led to distance between me, the black community, and others not like me.
The Goal is not New Revelation, but New Relationships:
My sojourning with Kirk opened up a vision for Juneteenth, not just Juneteenth once-a-year, but a vision for Juneteenth to leave a legacy for every person, every day. That vision is best described by a quote by one of my recent favorite theologians, Willie Jennings. In Acts 10:13-16, we see Peter resisting the divine command to eat what Peter thought was "unclean." The passage is really talking about other people, Gentiles in this case. Peter saw Gentiles as unclean, and that distinction was about to be unended. Peter was about to face "a moment where purity is expanded to cover what had been conceived as impure." The goal, in Jenning's words, is this: "The risk here is found not in believing in new revelations but in new relationships. The new word that God continues to speak to us is to accept new people, different people that we had not imagined that God would send across our paths and into our lives."
Just like any other federal holiday, it's too easy to abstract ourselves from Juneteenth, especially for those who live in communities without face to face contact. Sadly with the exodus of African-Americans through the decades, San Francisco is becoming that place. But if we are more readily able to work remotely, surely there are opportunities to carefully engage with those unlike yours.
How do we involve others into a space beyond me and Kirk? What does this look like on the local church level? Part 2 of this post documents the long-haul steps we've been taking on the local level for Asian and Black faith communities to experience solidarity.